How to select a language course provider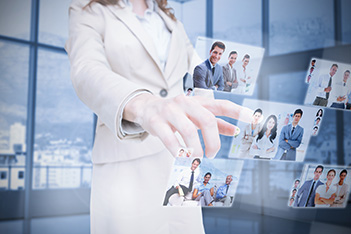 Corporate language training has been, undoubtedly, one of the most important trends in the business environment in recent years. Companies admit the importance of linguistic and cultural studies when they offer their employees the chance of an international job rotation, or a promotion or when they enter a new market segment.
What are the stages of a language course provider selection?
The first step in starting up a language training programme is the employees' needs analysis: what foreign language they need to learn, what their initial level is, what level of proficiency they should reach, in what sector they operate (pharma, telecom & IT, oil and gas, commerce, medicine, diplomacy, business, etc.) and what abilities they need to acquire (networking, telephoning, writing emails, business meetings).
It is also useful to know the ideal type of training for the employees of the company: traditional courses – general or specialized language, online courses – with permanent progress monitoring carried out by the teacher, "on the move" courses or other alternative programmes.
Read also https://www.eucom.ro/en/foreign-language-courses/.
Once the training needs are defined and the market research started, the following should be considered:
– The provider's reputation, measured by expertise in corporate training and high standards of quality in training activities; furthermore, professionalism and rigor.
– The capacity to innovate in each and every aspect of the teaching – learning process, defined by creativity, flexibility, responsiveness to the needs of the language training market;
– The teaching methods -interactive, efficient, internationally certified and used in modern teaching strategies;
– Trainers' style – flexible, creative, organised and productive, that guides trainee to become independent users of the foreign language;
– Types of training programs offered: traditional, online, or a more practical and less conventional approach, adapted to the company's profile and needs.
Corporate language training has become an integral part of the talent management system and a key-element in the company's expansion on an international level. Therefore, choosing the language services facilitator implies a complex research process.
Choose the best language courses provider! Choose "Your bridge to the world"!