20 years of experience and performance in providing language services to companies in Romania
"Eucom is a dedicated partner to companies investing in their employees' development of language skills. We are present nationwide with a team of over 200 certified trainers teaching 31 languages.
We offer support to fast-growing companies that recruit hundreds of foreign-language specialists, providing language assessment via online and offline testing methods.
Every time we enthusiastically fulfill our mission to be a "bridge to the world" for our customers who perform in a global environment."
Delia Dragomir, Eucom Manager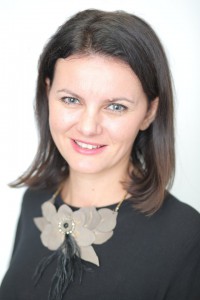 Our performance in numbers
Our services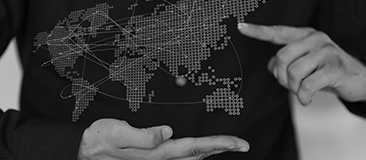 Foreign language courses
We organize foreign language courses for companies and we customize each training program in order to attain objectives.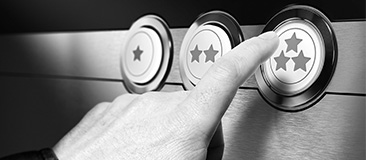 Language Assessment
Written and oral foreign language assessment of your employees or applicants undergoing a recruitment process.
Eucom provides client companies with access to our EUTEAM online platform so that they can track course progress in real time:



Constant monitoring to make sure the goals agreed upon at the beginning are achieved




Online tracking of ongoing and completed courses




Attendance sheets recorded for every participant




Monthly result reports and Eucom trainers' feedback



Testimonials from our clients

Societe Generale European Business Services (SG EBS) has been working with Eucom for over 4 years, not just for language audits but also for foreign language courses. SG EBS is the shared service center for Group Societe Generale that works with clients from all around the world. Our company profile has identified the need for language services in multiple foreign languages such as French, English, German, Italian, Spanish or Russian.
For the duration of our collaboration, EUCOM has proven itself a trustworthy partner, repeatedly exhibiting professionalism, integrity and proactive behavior during training programs and language audits alike.
The trainers' high competency level and the quality of educational materials stand as testimony to how effectively EUCOM operates, and we recommend them as a professional development partner for any company that wishes to invest in its people.


I have talked to the rest of my team and our feedback is unanimously positive. Throughout our collaboration we were satisfied with the services and evaluations Eucom offered us. Any small difficulties have faded away against all the positive aspects.
We look forward to the launch of the online platform that will enable us to see our results in real time.

Our collaboration with Eucom stems from the fact that Schneider Electric needs to recruit specialists for our regional Customer Support Centre who have both technical knowledge and foreign language skills.
Our requests have been dealt with promptly and the goals we set out at the beginning in terms of foreign language proficiency were achieved.
Eucom, as specialized testing channel, has represented an investment that has not only led to a more efficient selection process, but it has also become a guarantee of Schneider Electric excellent services.
During the collaboration with EUCOM, we have selected the candidates with the best foreign-language skills for our customer support center.
Their professionalism, along with their open-minded attitude, has made Eucom a trustworthy partner in our eyes, whom we recommend wholeheartedly.


The Eucom online testing platform is a modern and efficient solution to our needs that we have all been waiting for. The e-testing platform allows us to simplify the language testing of candidates, so they no longer have to come to our office several times for each stage of the recruitment process. The results are received in time, which is very useful for us.

Thank you for the wonderful partnership and for always being open to improvement and innovation.


Communication and Organization

Firstly, we value your willingness and communication and we thank you for that. I have sensed your receptiveness to listen to our needs and we could see your efforts to adjust Eucom services to what we needed – both in relation to the courses and the tests.


Our collaboration with Eucom began 6 years ago with a series of language courses in Romanian for our foreign colleagues; the courses in English, French and Italian are still ongoing.

In all these years we can say that due to the high quality services and trainers who have known how to adapt and always met our requirements, Eucom has become more than a service provider, we consider them a part of our team.

We hope this partnership will run as smoothly in the future as it has so far


The Somarest – Eucom collaboration started in November 2013 and it consists in teaching A1, A2, B1 level French courses to Somarest employees.

What we appreciate most about our collaboration is the flexibility in adjusting to our demands, as well as the trainers and the quality of services Eucom has provided us with. The Eucom trainers we work with have an innovative and pragmatic method to approach courses and focus on infusing the participants with the joy of learning French.
I have noticed trainers have a genuine interest in every trainee's progress and are interested in finding new ways to motivate them and help them succeed. Due to this, the course participants' feedback has been positive, and the results started to show quite quickly.

All these aspects make me want to continue working with Eucom in the future


The feedback related to the changes we achieved is positive. Our colleagues have already been on business trips and I know they can manage the meetings with the Italian team. The emails they write are very good, everything is clear and, frankly, I do not notice any significant mistakes, therefore our goal has been achieved. Some of them already write analysis reports in Italian, continuously practicing their language skills. During Italian-speaking meetings they handle things well and even though they are not yet able to speak fluently and with no mistakes, their striving and understanding means a lot to me; it is clear that the ability to converse with ease in a foreign language will come in time.

I am very satisfied with the result. Their ease in speaking Italian depends very much on themselves as well, on how they further the knowledge they acquired through the trainer, it also depends on us – on what opportunities we offer them, making sure they have the chance to practice their Italian if they need to.

I am very thankful for the trainers' professional and persuasive approach in teaching Italian; I truly hope we will continue working together.

They trust us, now it's your turn!