Stop Trying, Start Learning: Fluency in 12 Sessions with Accelerate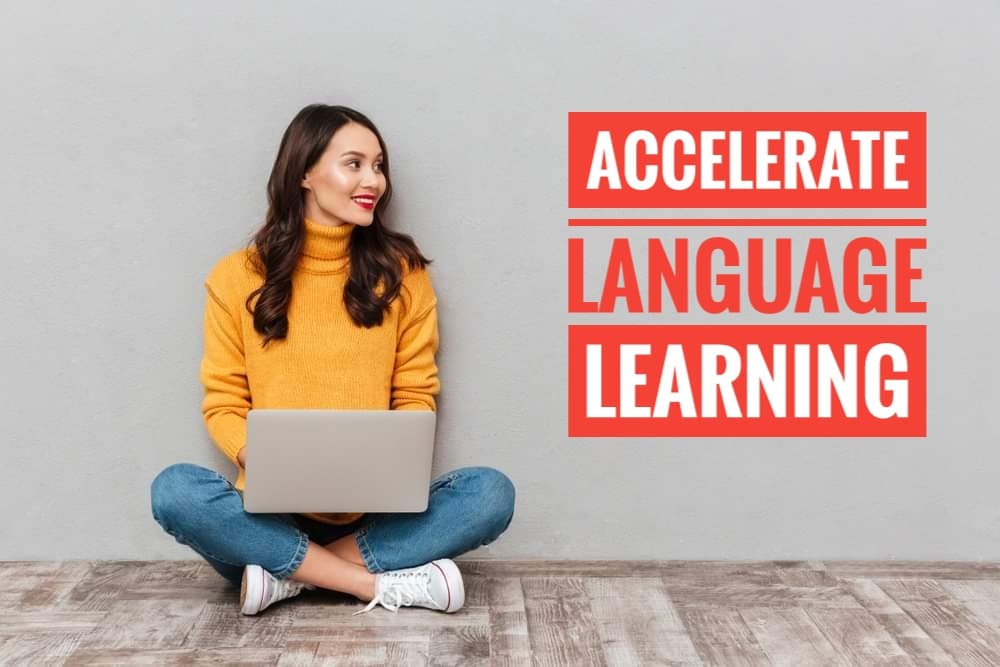 You tried. You really did. Free language apps, traditional schooling, small talk at the water cooler, you have done it all. And yet, how fluent do you feel in another language? It can be terribly embarrassing even admitting the truth, that we studied the language for years and years, and . . . forget the comfort zone . . . we never left our awkward zone. Confidence is out of reach. Fluency is just a dream.
Nevertheless, the power from mastering another language is undeniable. How many job opportunities await you on the other side? How many promotions are there in your future? How many industries, which don't even exist today, will open themselves to you once you learn a new language? Right. So, we crack open the textbooks, and we try, and we try again. Wishing that one day we can be as fluent in English, German or French or Russian or Chinese as we are in our native tongue. Hoping we can be ourselves across borders, across the world. Without fear, and without hesitancy.
At Eucom we know why our learners come to us, whether it is a better career, more money, or just personal development. That is why we deliver these kinds of life-changing results. When you start feeling confident about your speaking, then your fluency will improve. After your fluency improves, then you will be fluent. We are committed to delivering impactful experiences that matter, because we are your bridge to the world.
With 18 years of excellence, helping 100+ major clients in 2019, with over 150,000 hours of language training online and in person, we also know exactly how students learn the fastest. You shouldn't suffer endless seminar after endless seminar. Don't waste hours and hours hunched over a textbook. Rather, let us help you learn, by blending the latest digital technology with the timeless human touch. This way, our learners learn at their pace, on any device, 24/7, combined with weekly face-to-face sessions. If you are a busy manager, you might work best in bursts, during your downtime from 9 AM to 5 PM. Or, if you have a superhero lifestyle, then you might want to sharpen your language skills from 7 PM to 2 AM. Whatever works. Our newest service is here to help you become fluent.
It is called Accelerate Language Learning by Eucom, so you know speed is in the name, and quality is the game. It works like this: from our online platform you may access multiple training paths (general, or business, for example) across all major languages. On each training path, you have content in video, audio, text, and more, from providers such as The New York Times, Harvard Business Review, and AFP. On top of the standard tests and quizzes you need to master grammar, you also get the chance to practice your writing online, via activities and essay prompts, always graded by a native professional who is dedicated to helping you reach your full potential.
Speaking of dedicated professionals, probably the best part of Accelerate is the human element. 30-minute video sessions, once a week, for three months—with your personal language coach. So, if you are the type of person who needs extra motivation, like at the gym or office, then this is perfect for you. But even if you have never had a coach, but have failed to master a new language, maybe it is time to do something that will work. Take the coach, and blend it with the versatile online platform, grades, statistics, and metrics to measure your continual growth, and there are zero excuses to give up, and all the ingredients to succeed.
Stop trying and start learning, with Accelerate. Email at office@eucom.ro, or call at +40-758-089-137 for a free demo today. We look forward to helping you cross that bridge to a better future.