Accelerate Language Learning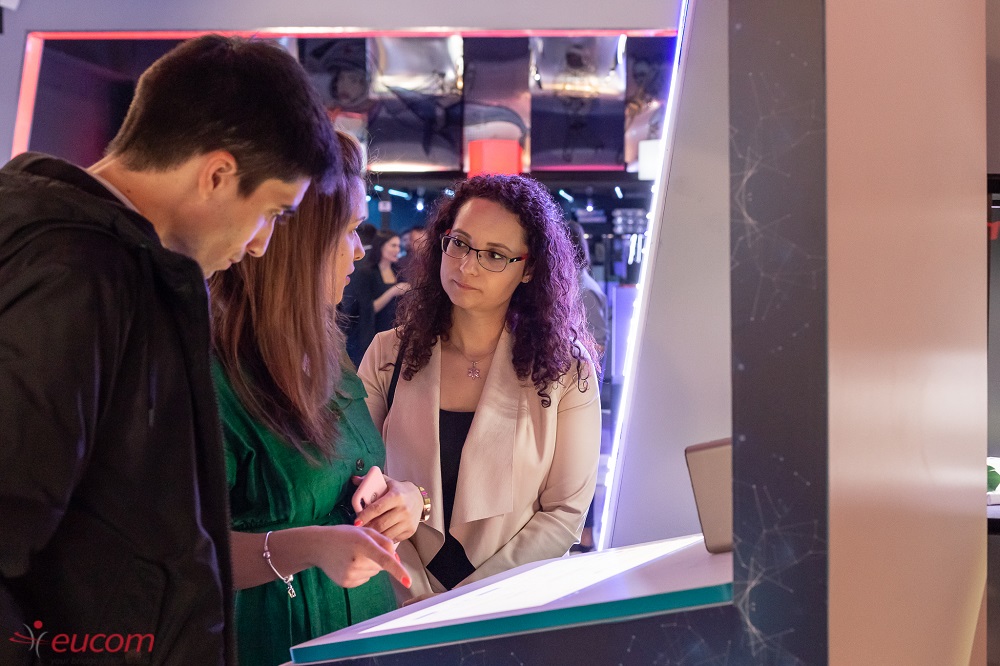 Digitalization, automation and technology are just a few of the words that I've heard during these past few weeks. I had heard them before, but not as much, and not from so many people. Digitalization is the direction where we are all heading, and it was even before this challenging period. What has changed is the pace of our transformation, and the number of people and businesses that are transferring everything online at the moment.
All these changes and transformations, as well as the process of automation are part of a bigger concept – LEARNING, everything at the moment involves the process of Learning, whether we are talking about learning how to adapt your business, how to motivate your employees, how to change your approach, and so on. It is always about learning, about growing, and developing yourself.
We, at EUCOM have always tried to innovate the process of Learning, to adapt to the times that we are experiencing, and to embrace technology. We, as an organization, are people-focused, we put our learners and our clients at the center of our business, because they are the ones who truly benefit from our services, the ones who motivate us to continuously grow and develop. However, in the last two years we have been trying to create the perfect blend between our people-focused approach (our face-to-face sessions) and technology. Technology gives you the opportunity to learn in your own rhythm, whenever and wherever you want. Being available always, technology helps you beat the forgetting curve that occurs frequently in the process of Learning and allows you to monitor your progress in real-time.
Our new program – Accelerate Language Learning – provides you real-time access to an e-learning portal with daily updated resources, business content, speaking tutorials blended with 30-minute individual lessons with a personal language coach who monitors your progress on the platform, allocates you training paths and resources, and whose main purpose during the 30-minute phone or video calls is to accelerate your speaking process by focusing mainly on role plays, real-life situations, discussions on various topics. So, you have 30 minutes to practice one of the skills that is considered the most-important in the process of learning a language – SPEAKING.
It is an efficient mix between 24/7 access to an e-Learning platform and lessons with a personalized language coach, the perfect blend between technology and human interaction.
Please contact me for more information on our program and feel free to request a demo to test it in real time.
Adela Viezure, Business Developer & Digital Learning Specialist
E-mail: adela.viezure@eucom.ro
#LearningMustGoON