How did the companies streamline the hiring process?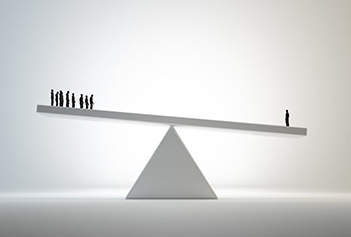 Successful communication in international business required that participants have thorough knowledge of a foreign language. Thus, to select skilled applicants from the linguistic point of view, Romanian companies resorted to linguistic audit, streamlining the hiring process in real time.
Currently, to avoid making wrong choices, managers linguistically assess the employees they want to promote on the corporate hierarchy. The employers make sure they have the right person for the right job, who speaks the company's lingo, most often in case of multinationals – Business English.
Read also: https://www.eucom.ro/en/linguistic-audit/.
Of course, linguistic auditing aims at the basic skills of candidates who speak a foreign language. Yet, the assessment can be further used to establish employees' learning needs to be included in a linguistic training programme specific to their company's profile and the department they operate in.
Discover more here: http://www.learningnetwork.ro/articol/cum-se-dezvolta-abilitatile-la-un-training-lingvistic-corporate.
While linguistic auditing is usually requested by employers for English, French and German, there are also companies which assess their candidates' proficiency in Hungarian, Dutch, Finnish or Chinese. Banks have been the first to resort to linguistic auditing, but there are signals of demand growth from other sectors such as pharmaceutical, automotive, oil and gas, energy and retail.
What is linguistic auditing of candidates?
After attending an interview with an HR manager, the candidate is contacted by a team of assessors to schedule an oral test – by phone or face-to-face, at the company's headquarters. At the same time he/she is informed about the writing test conducted on the dedicated platform. The discussion is guided and relaxed, while the complexity level increases gradually and covers personal and professional topics such as: leisure time, family, future plans, work experience, describing an advertisement, proposing a marketing plan, etc. The written evaluation consists of 60 multiple choice questions and covers 6 levels of classification, so that, in the end, the linguistic proficiency is classified within the Common European Framework of Reference for languages. Then, the employer receives the candidate's proficiency report, describing the degree of fluency and spontaneity in communication, the ability to give details or to improvise on a given topic, language complexity, as well as mother tongue interference, conversation pauses, grammatical accuracy, etc.
In addition to the report, a certificate of linguistic competencies can be issued, stating the holder's suitability for the desired position or job promotion. So, how well does your team communicate in a foreign language? You can find out through a customized language audit!