5 Highly Useful Tips for Running Successful Online Courses ( No Magic Wand Necessary!)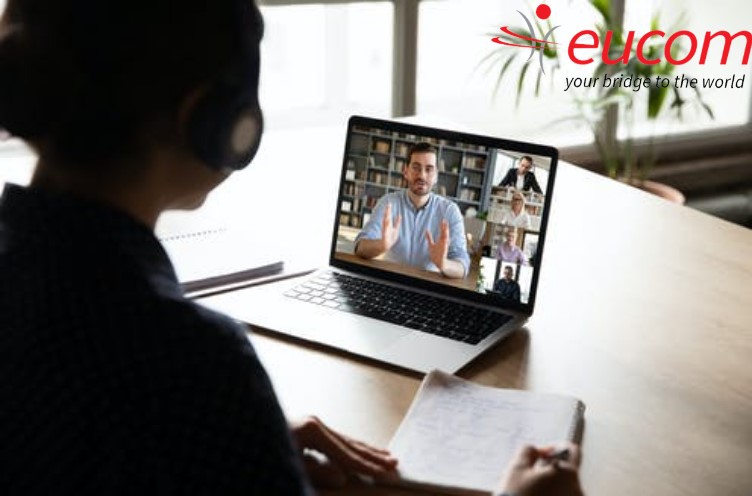 For the past few months, online courses, digital learning platforms, zoom meetings and brainstorming sessions have become the new normal. More than 95% of our activity takes place online now and Agile Learning has become our new reality. So, the question that continuously comes to every language trainer's mind is: how will I ensure the success of each session? Is there a magic wand?
Well, if you're looking for the magic wand, I'm sorry to disappoint you, you won't find it here. But, what you will find is a set of well- kept secrets to help you create impactful experiences for your learners and run successful online classes.
Because caring is sharing, we have asked our language trainers to share some of their knowledge regarding online courses and come up with a list of the most important tips when it comes to successful online sessions.
So, here it is!
Be a Cheshire Cat (but lose the grin and the madness????)
All "Alice in Wonderland" fans know the dialogue:
"Would you tell me, please, which way I ought to go from here?" – asked Alice.
"That depends a good deal on where you want to get to," said the Cat.
"I don't much care where-" said Alice.
"Then it doesn't matter which way you go," said the Cat.
Knowing the starting point and the final destination is still the most important thing, especially in online courses and when dealing with learning platforms such as GoFluent as you have an abundance of materials and you can easily lose your way and time. Achieving your learners' objectives is your top priority.
So, understand your learners' needs, establish clear objectives and come up with a plan!
2. Bond with the platform. The learning platform should become your best friend. Know its darkest secrets
As you know, Agile learning is a program which mixes technology with the human touch. You only have 13 meetings(sprints) so use the resources found on the digital platform wisely. You are now the creator of the coursebook. Each sprint is a unit from your coursebook.
Always find a balance between the live meetings and the tasks allocated to your learners and make the transition between sprints as smoothly as possible.
3. Learner view is important
 Working on a digital learning platform can be stressful for some of your learners. Being familiar with the 'learner view' (what the learner sees) on a range of devices and adapting your instructions accordingly will get your learners feeling more comfortable and enjoy their time spent working on the platform. Another way of getting your learners to feel comfortable and increase course engagement is by giving them the chance to choose their favorite activities from the ones offered by the platform and practice them during the live meeting.
4. GPS is not only a global navigation satellite system
Do we use a GPS in our activity as language trainers? Yes, we do, but not the one that you have in mind!
GPS is an acronym coined recently by Chaz Pugliese representing the three most important factors for motivating a group of learners:
G stands for Group. Turn learners into a team. In an online course, social interactions before and after class are missing, which means it can take longer for learners to build relationships. So, use ice breakers and personalization tasks, make space for socializing and humor, give constructive feedback. "The learning habit" and "Courses without Walls" do the magic quite well????
P-priming – help your learners focus on the tasks and eliminate distractions;  
S- stimulate and surprise- get your learners involved by coming up with activities that prevent dullness. The good news here is that Agile Learning focuses on the communicative approach thus, 85 % is speaking time
As a conclusion, motivation is a crucial component of teaching and you have to make use of every tool and technique you know to keep your learners engaged and motivated and create an environment where they are more likely to take both risks and an interest in participating actively. 
5. You are also important.
Take some time for yourself to process what's going on. Ask for constant feedback and support.  Create a workspace, cultivate a daily work rhythm and enjoy what you are doing!:) Good mental health will translate into effective teaching.