Translation into/from 31 foreign languages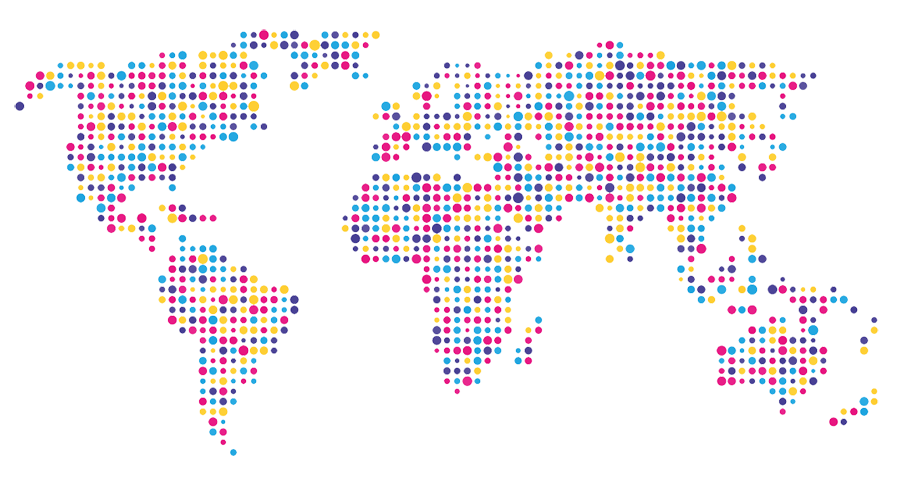 Albanian
Bosnian
Bulgarian
Czech
Chinese
Korean
Croatian
Danish
English
Finnish
French
Greek
Indonesian
Italian
Japanese
Latvian
Lithuanian
Macedonian
Hungarian
Norwegian
Polish
Portuguese
Russian
Serbian
Slovak
Slovenian
Spanish
Swedish
Turkish
We deliver translations and interpretations that meet the terminology rules, the field specific language and the objectives of your project!
The Eucom translators are very talented and make every translation an act of culture, though we usually perform translations in specialized activity fields rather than literary translations.
Adapting the text without altering its essence is the hallmark of a good translator, translators make sure not to miss any of the cultural subtleties of the source text when translating it into the target language.
Technical
Industrial
Pharmaceutical
Medical
Budget
Fiscal
Financial Administration
Services
Transport
Customs
Marketing
Accounting
Human Resources
Sales
Acquisitions
Production
Design
Research and development
Legal
Reports
Presentations
Statistics
Budget reports
Case studies
Websites
Procedures
Training material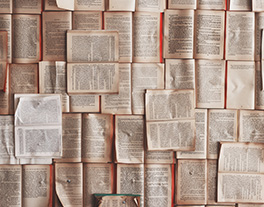 "The translated author is another self that I must represent, render, reproduce, recreate or, to change the 're-'prefix, to translate, transfer, transplant into the soil of another language. From the outset, I would remove the classic word game traduttore-traditore (translator – traitor), because the professional translator, endowed with literary sense and common sense, is not a traitor but the author's other self… a method sine qua non for a good translation is to identify with the author, his approach, trying to see through his eyes, to think with his thoughts, to feel with his feelings […] it is something partially attainable […] I do, however, everything possible to capture his specificity and hues, to give him fluency and brilliance meant to ensure the appreciation of the Romanian reader."
Antoaneta Ralian – reputed translator of English
Interpreting
Simultaneous or consecutive interpreting for events
Eucom is one of the most important providers of interpreting services on the Romanian market, addressing companies' most varied needs.

Board or departmental meetings

Workshops and training programs

Recruitment interviews

Project presentations
Marketing meetings

Human resources meetings

Video conferences

Press conferences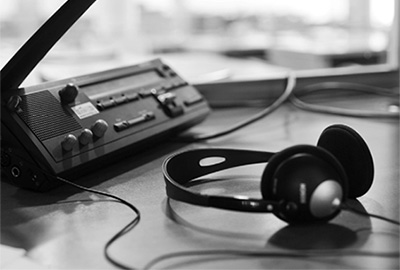 Contact the Eucom Team
When your company organises an event where the majority of the keynote speakers make presentations in English, do you assume that your audience speaks English or do you contact an interpreter?
Contact the Eucom Team
Eucom interpreting services highlight a number of good practice steps for any event organiser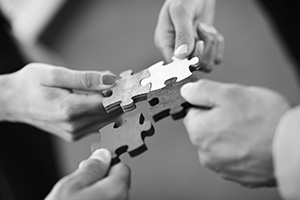 For interpreters to do an efficient job, they need to familiarize themselves with the terminology of the industry, with the background of the speaker and topics to be discussed. This is all done ahead of time. When interpreting at conferences the biggest challenges are related to the theme of the event and the language used

It is highly recommended that the interpreter and the speaker meet prior to the event in order to establish how they will work together. For example, it is important for the translator to know ahead of time if there are any jokes the speaker wants to make that are harder to translate, in order to prepare

Likewise, it is important for the interpreter and speaker to set up a joint pace to suit the speaker, as well as the simultaneous interpreter

It is essential that the equipment used for interpreting – microphone, the interpreting booth and headphones – are tested prior to the event