About Eucom
EUCOM was established in 2002, in response to the needs and challenges that fast-growing companies trying to integrate into the globalized business environment were facing. We are one of the largest providers of language courses in Romania.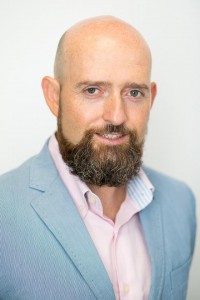 Silviu Dragomir
Eucom Manager
On every occasion we enthusiastically fullfil our mission of being a "bridge to the world" for any company willing to perform in a global business environment. While equipping our trainees with the desired linguistic abilities, we also provide translation and interpreting services in order to attain any international project, regardless of the industry.
We have had the pleasure to work with clients from different industries such as banking, IT, automotive, pharmaceutical, retail and medical.
Therefore, if we were to describe our mission and activity in a few keywords, these would be: analysis, customisation, dedication, flexibility, passion, innovation and success.
We pride ourselves in delivering over 150,000 hours of tutoring annually, having had approximately 10,000 participants from 90 different companies in the last year alone.
Our Mission
We create impactful experiences to help your team members reach their potential so that your company better fulfills its mission.
We believe in continuous improvement.
When people grow, they are happier, high-performance and better team players.
Values we believe in
Commitment – We adapt and find solutions on every occasion taking responsibility for the end result.

Improvement – We're determined to grow and innovate every day so that we inspire and better serve our team and clients

Partnership – We strive to understand your needs and build together the best solution for all.

Excellence – We do all that we can to exceed expectations through quality and effectiveness.
Why Eucom?
Innovation in education and Customised Programs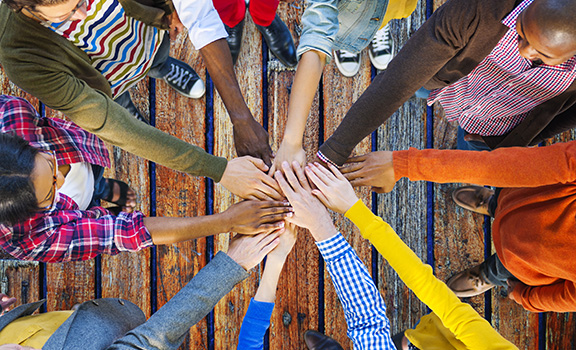 Benefits for companies and employees
Language courses which can be organised anywhere in the country

Learning a foreign language in the context of the business world, with customised programs

Full organizing, reporting and analysis services; real time tracking and quantifiable results
You are in control of course management

You receive recognition for participating in a modern language training program

You will be able to cater for the intrinsic need to evolve and perform within a company

You boost self-confidence when you can competently master a foreign language
A pleasant foreign language learning experience

Learning a foreign language in a contextualized and playful setting

Two-way communication between trainer and trainee, receiving and offering constructive feedback

Mastering the elements of a foreign language that can be immediately applied to day-to-day life
The Eucom Team
Our team includes 200+ specialists who operate in all corners of Romania and have vast experience in using foreign languages.
Most of our trainers are or have been active in the business environment; therefore their discussions with the course participants will be relevant and useful.
We rely on a support group made up of professionals with experience in Knowledge Management, who train and monitor our trainers permanently.
Constantly identifies and assesses his/her trainees' foreign language abilities, thus being able to adapt the curriculum from session to session (for example, if the trainees must draft a sales proposal in the language they study, the trainer can customise the content of a lesson in order to assist the students).
Plans activities by gradually increasing difficulty thus aiming to engage all trainees.
Encourages the trainees to be proactive, especially since one of the main aims is to ensure that trainees become more assertive and confidently use a foreign language.
Monitors the progress of every person or group, through customised feedback.
Eucom Consultants are specialised in organising programs for our clients.
We often refer to them as Eucom designers, as they are the ones who customise courses for our trainees, ensuring that your company is offered a tailor-made course.
Our aim is to place our training programs in the right context, so that they reflect the interests and needs of our trainees, this is why every project is a new challenge.
Our assessors are specialists in foreign languages and are recommended by their expertise in all business sectors.
Our team currently includes over 30 assessors and has carried out over 4,500 assessments in 2015 alone.
Our assessors actively take part in face to face or telephone assessments with built-in feedback reported back to the Client Company.
Our assessors also review the results of the online tests, aggregating them with the oral examinations results in order to obtain a score for each candidate or group assessed.
InterpreterS are in the forefront of multilingualism, transmitting spoken word in real time.
They are quick to understand the message a person wants to convey and accurately translate this information into another language; they become indispensable for business meetings or press conferences.
Eucom interpreters help bridge the gap between cultures, encouraging communication and facilitating dialogue; they sometimes play a decisive role in the process.
Eucom translators are in full command of their mother tongue and perfectly understand the foreign language they translate to/from.
They studied foreign languages and possess international accreditation that allow them to perform in this field.
They have excellent competences in project management, using specialized translation tools according to the industry register and terminology specific to the companies' activities.
In order for a translation to be of the highest level, our translators take into account the cultural differences and writing contexts, they interpret meanings and faithfully render any subtleties of the original text.
Careers
Join our team! We currently have open positions for Language Assessment Officer in Bucharest, but also English, French and German Trainers in Bucharest, Cluj and Timisoara. You may read the descriptions below and then let us have your application! We look forward to getting to know you!
Job summary

We are looking for a creative and experienced Foreign Languages Trainer, familiar with interactive training methods for adult students, with a proactive attitude and awesome presentation skills. You will have the opportunity to be part of an innovative, ambitious and fun team, responsible for delivering extraordinary experiences.
The candidate

Excellent verbal and written communication skills (including the proper use of grammar)

Able to clearly and effectively present ideas in discussion and oral presentations

Flexible and adaptable to change

Creative, with a good sense of humor (our trainings are very fun and playful)
The position

Delivering customized foreign language courses for companies (middle and top management employees)

Monitoring the progress of each participant, to ensure that initial objectives are met

Becoming a member of the team of 200+ Eucom training and development specialists
Why you should apply

Attractive salary (above market rate)

Access to internal trainings and development

Flexible schedule

Constant feedback and monitoring
What will you do within Eucom?

You assess the language level of our candidates in the business environment

You benefit from internal training and workshops

You become part of the team of 30+ Eucom assessors
What would give you an edge?

An official international certificate attesting your language skills

You are familiar with the vocabulary specific to different industries and company departments

You studied in a foreign country or you have have the speaking level of a native
Eucom assessor profile

Proficient in speaking and understanding a foreign language

Positive attitude and good communication skills

Capacity for analysis and synthesis of information
What do we offer you?

Training and skills development

Opportunity to be a part of large scale projects

Clear career path
Job summary

We are looking for a passionate and experienced coordinator, with a proactive attitude and excellent interpersonal skills. You will have the opportunity to be part of an innovative, ambitious and fun team, responsible for delivering extraordinary experiences
The candidate

Has technical knowledge about assessment and how to apply a test in a foreign language

Is structured and well organized and, at the same time, positive and outgoing

Has great interpersonal skills, is easy to interact with and builds long-term relationships

Has communication skills in English on a C1-C2 level

Is committed to continuous learning

Has previous experience in project management; experience in the coordination of technical teams is a plus
The position

Monitoring our online language testing platform and our team of assessors

Providing technical support to candidates who experience difficulties in the assessment process

Paying attention to customer requests and managing specific projects
Why you should apply

Attractive salary (above market rate)

Mentoring sessions that will help you enhance your existing skills

The opportunity to engage in various projects and develop new skills

Cool office space, awesome team and the best coffee in Pipera