Why Agile Learning?
We enthusiastically fulfill the mission of being a Bridge to the world for booming companies.
We are continuously trying to successfully meet the needs of companies thorugh innovative and personalized programs such as AGILE LEARNING: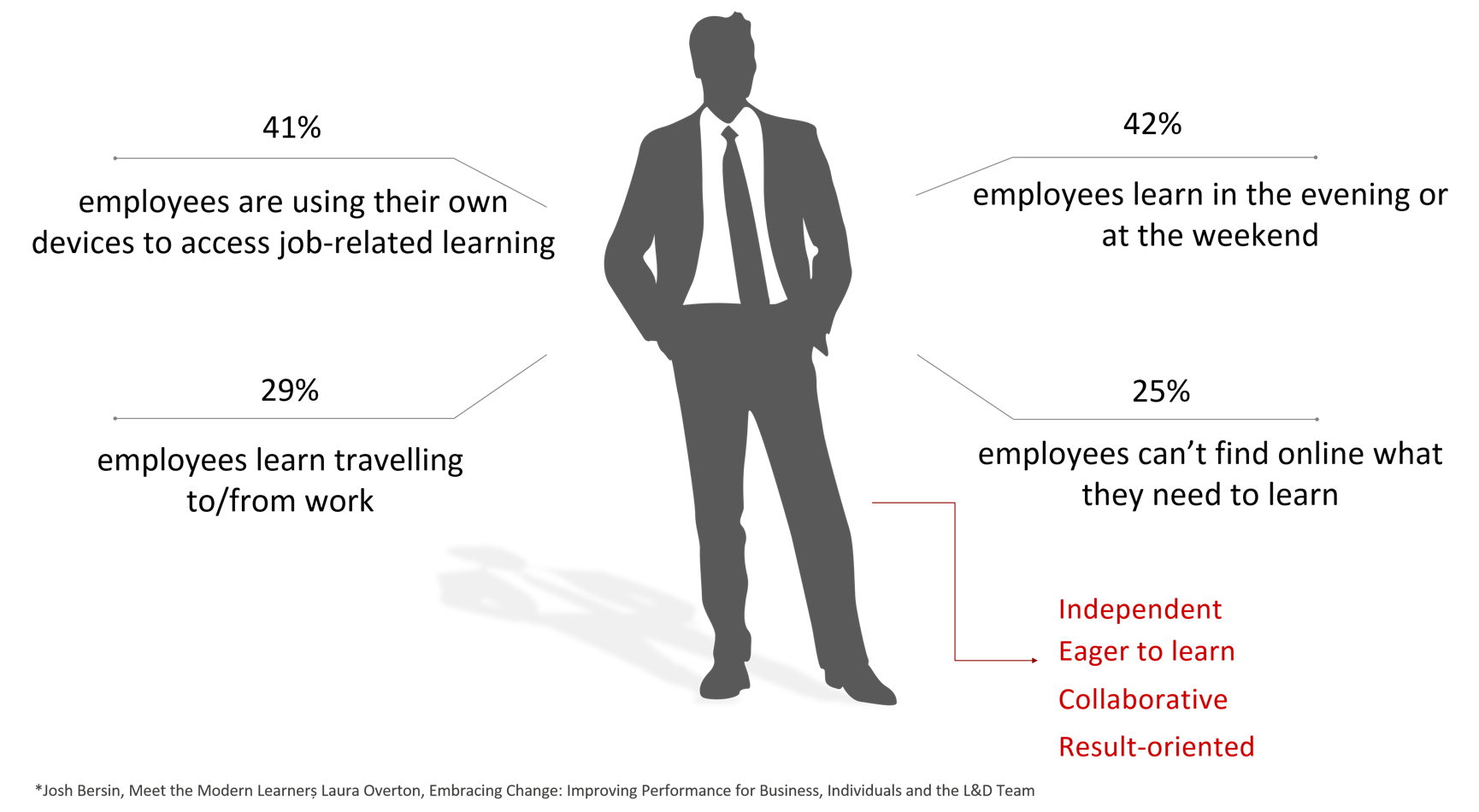 What is AGILE LEARNING?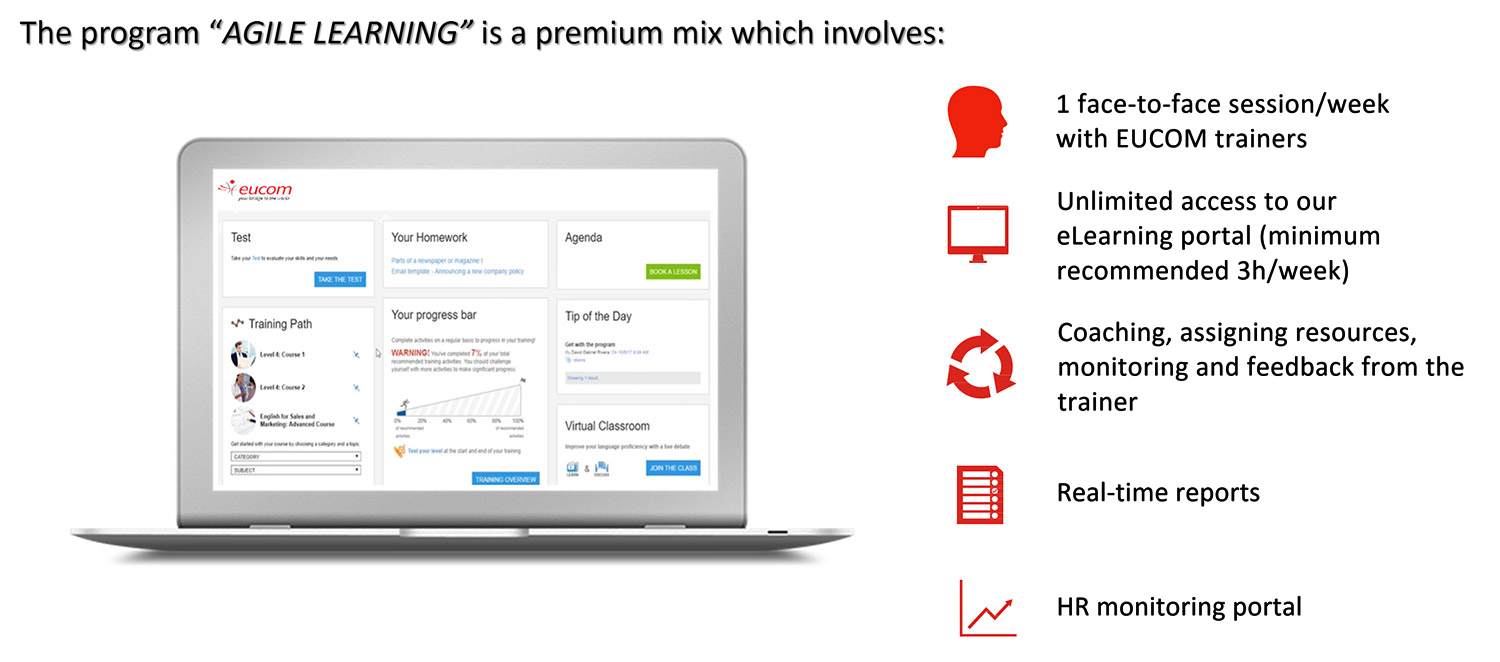 The learners' potential is 100% capitalized, as they are developing all their language skills, both by interacting and collaborating with the members of the group, and by studying individually, according to their objectives and availability.
The learners' motivation and responsibility are enhanced due to the flexibility to choose the space and time for their individual study.
Advantages of the eLEARNING platform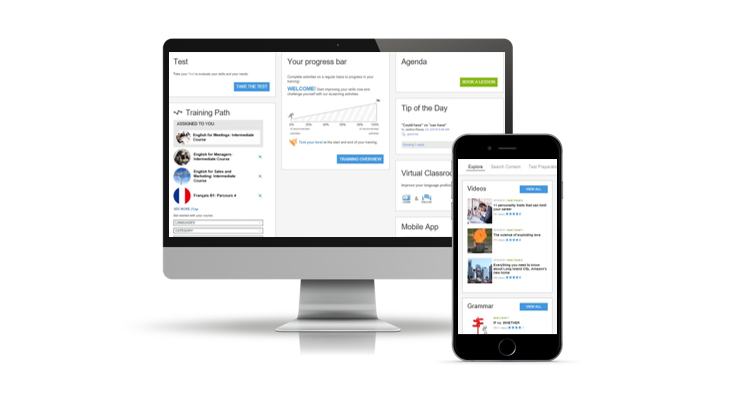 Business content

Articles and videos updated weekly (New York Times, AFP, Harvard Business Review)
Virtual Classrooms

eWriting

Available on any device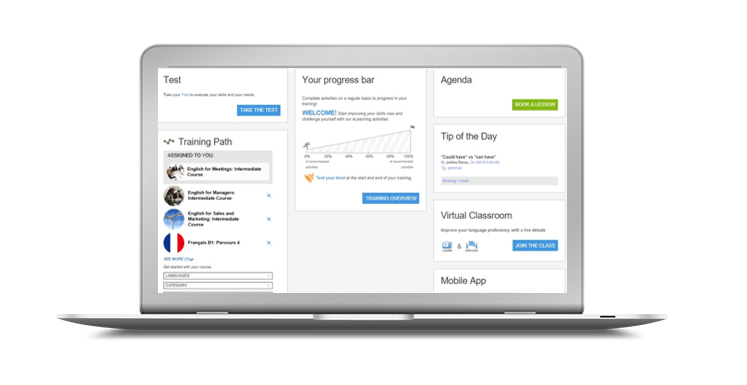 Try the eLEARNING platform
offered by Eucom!