The Eucom Methodology
Combining traditional teaching methods with innovative techniques in order to generate real results.
Traditional teaching methods no longer apply to the current typology of students. This is why our courses have been specifically designed to be dynamic and practical, based on the communication with the students with reference to real life business situations. We are always on the lookout for innovative teaching methods, trying to integrate the latest trends on second-language training for companies. We count on course-related experience and we simulate real life contexts.
Interactive teaching methods
The Eucom trainer helps trainees develop essential skills for business. Task approach techniques are presented, and students put them into practice, and they subsequently become productive: they deliver presentations, negotiate, they communicate on the phone or via teleconferences, they draft regular reports, participate in/preside business meetings.
Moreover, in order to develop skills focused on communication and debate, the trainees take part in activities which simulate real life situations, which can be formal, semi-formal or informal. Fluency, spontaneity, clarity and coherence of the transmitted messages are also tackled.
The "COURSES WITHOUT WALLS" concept
In addition to specialized training programmes, our team has developed a new approach to the teaching and practicing linguistic skills process: the COURSES WITHOUT WALLS concept, the practical component of the Eucom course, slightly unconventional for a corporate training course.
The classroom is replaced by a less conventional venue for educational purposes: at the restaurant, at the park, over a cup of coffee, an interesting street in the city, etc.
The conversational skills in a foreign language are practiced in an informal setting.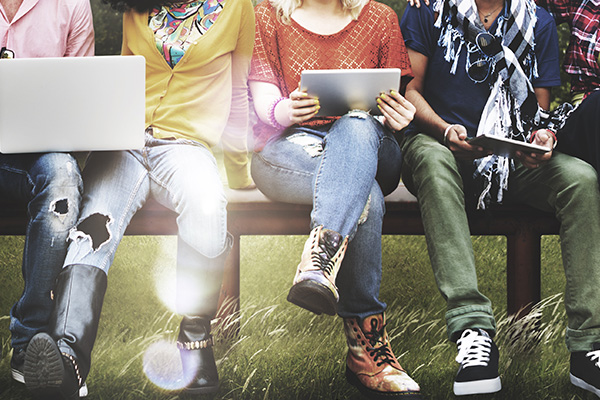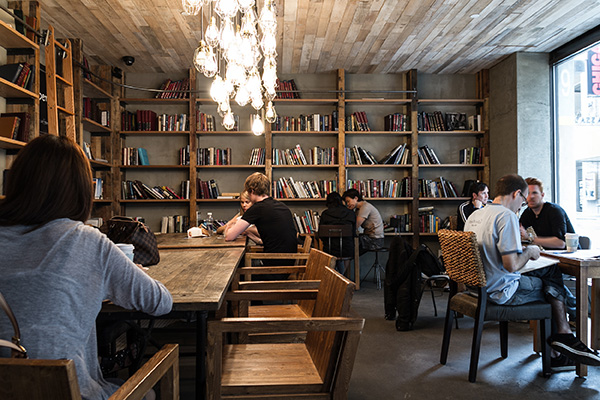 Learn new things in a relaxed environment communicating in the target language
Diversified teaching process

Simulations

Brainstorming

Experimenting

Case studies
"Courses without walls" through specific group activities
Learn over a cup of coffee or at the park
We take our trainees out of their daily routine, giving them the opportunity to informally practice their conversational skills.
Thematic dinner party
We explore the culture and proper etiquette specific to the country whose language we learn. Relaxing, entertaining, educational.
Team building in other languages
We let our comfort zone behind. Romanian is replaced by English, French, Italian, Spanish or German.
Eucom Trainers' Testimonials
I taught several Courses without Walls. For example, for a one-to-one course, we stayed indoors, in the classroom, but I created a special atmosphere. Together with the trainee, I decorated the Christmas tree with all kinds of decorations, and then we cooked dinner, the recipe was an imaginary one, of course.
With two of the groups I visited the Christmas Market. They had to fill in a survey about the specific details they encountered (traditional food, flavours, decorations, etc); the student who completed the survey won a prize. We then went to a cafe and we discussed about winter sports, customs and traditions and many other things.
I even took one of my expat trainees to the market (he even had to do the shopping list). He spoke only Romanian.

The Courses without Walls concept works well with my 23 to 28-year-old trainees. We started by going to the park where we played verb cards and made up stories with randomly drawn verbs, staying in a circle on the grass.
We also went to a cafe on Christmas Eve and we talked about our achievements and failures in the ending year and we disclosed our plans for the next year.
Some other time we went to an Italian restaurant and we had lunch under the "threat" that whoever spoke other language than Italian, would have had to pay the bill for the 20 members of the group. To my satisfaction, and theirs, everybody paid for themselves! On another occasion I took my trainees to a cafe where the owner, an Italian speaking lady, not only took our order in Italian but she also literally came into play, taking part in our activities.
From all the Courses without Walls, my favourite ones were the outings that were not meant as classes: my trainees and I have already gotten into the habit of going together to the opera or theatre, and a late dinner afterwards where, without me asking, everybody speaks only Italian.
We are, in fact, on a continuous course without walls because my current and ex-trainees never address me in Romanian, whether we interact within the company, outside the company, on Facebook or in emails; I believe that these courses without walls have decisively built up their confidence.

I taught such a course within the walls of the company. I embellished the setting with flowers and a few sweets, then I prepared lots of leaflets of European places I had visited (the trainee was also fond of travelling). She picked out a leaflet about Keukenhof Park near Amsterdam, where she was about to go in March, then she spoke incessantly about the places she had visited (not only the ones we both visited, but also others, exotic ones). I had also brought an article about Zabala, where she said she would spend her birthday, we read reviews together, and we tried to spot grammar mistakes, and we did. The trainee enjoyed the experience very much, she thanked me for everything; she also taught me two Hungarian words; as usual, a win-win situation.